Hilton Waikiki Beach
We've always driven by this hotel and wondered what it would be like to stay there. It's easy to miss, not the most inviting hotel from the outside, and kind of shunned to the side.
That doesn't stop us from trying it out though. You don't know anything until you have tried it, and I'm not one to fully rely on reviews, whether they are good or bad. So, without further ado, we checked in.
This Hilton is actually quite reasonably priced for being in Waikiki, even if it's not in the most central part of Waikiki. If you are a Hilton member with a sound balance of Honors points, you can great even better deals here. As I said, it might not be the most desirable location in Waikiki but don't let that stop you. You are still within a short walking distance to the beach, shops, restaurants, and the Honolulu Zoo. Yes, there might be some mentally challenged people passing by, but you also don't have tons of crowds roaming around the hotel. It's relatively quiet. And remember, it's much cozier inside that it is on the street. So look beyond the facade.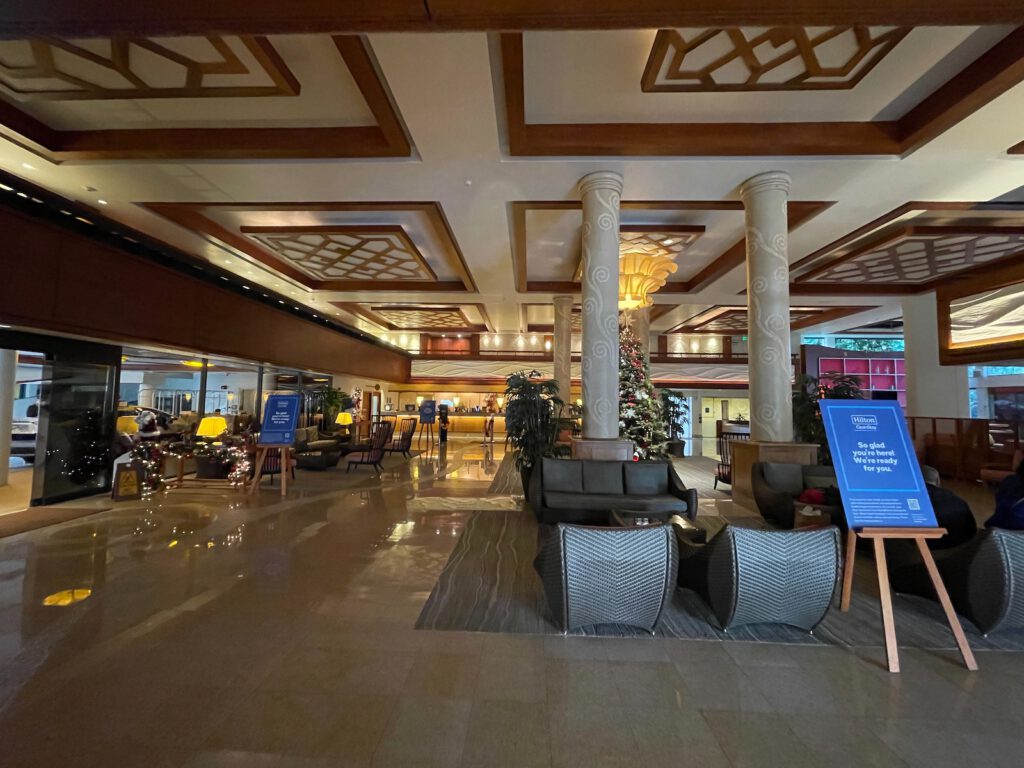 The valet staff is very helpful and fairly prompt, but they need to be. The drive-up area is very tight and not the easiest to handle if you are moving a big vehicle. The lobby is classic… it may be old but definitely in a good way. It's a large lobby with lots of wood, furniture, and high ceilings. It has a seating area with some historic Hawaiian displays in one corner and an inviting lounge bar with access to their peaceful Japanese garden in the other corner. This is a lobby you wouldn't mind waiting a long time in. There's also a tour and activity desk in the lobby as well as a Starbucks coffee shop. Passed the elevators is a typical hotel sundry store. Towards the elevator is also the 24/7 MAC restaurant, which is a classic reasonably priced diner always open. The food won't disappoint!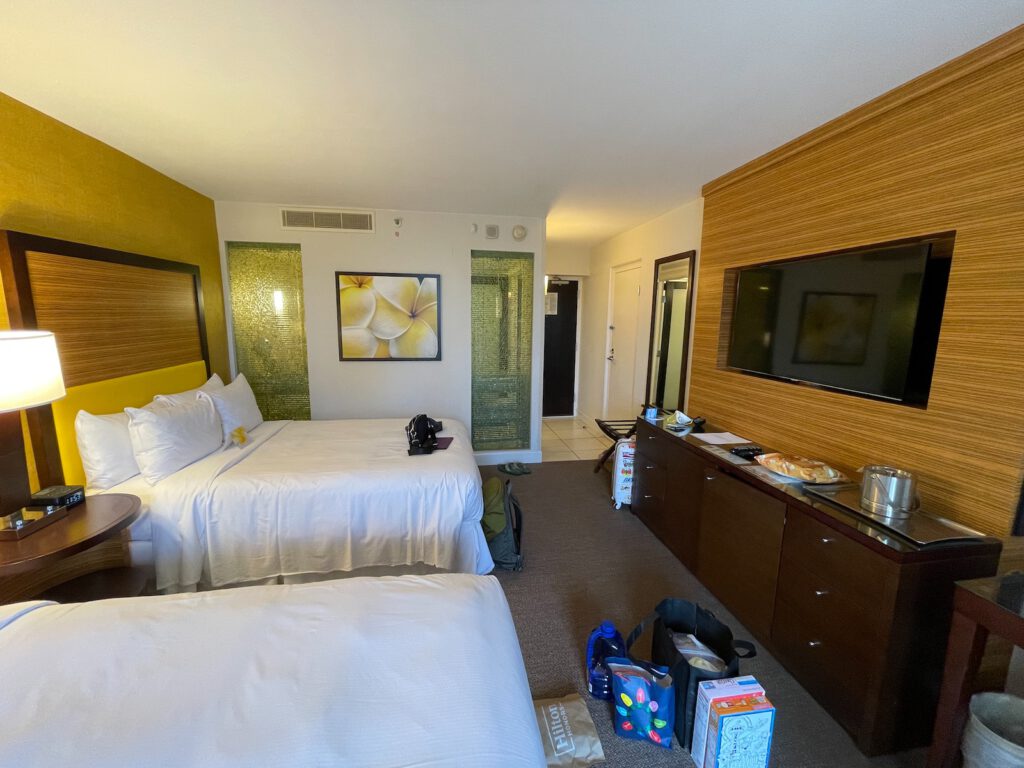 Walking into our room makes me feel I'm entering a beach house. The rooms are nice, bright, and cheerful. I have mixed feelings about the tatami mat material they use for flooring. It does indeed add to the beach house feel, and it looks nice. However, it's a plastic imitation tatami mat material, not the grass used in authentic tatami mats. This plastic material wears down and peels off, so unless the floor is new, you might have to deal with plastic specs sticking to your feet. Your feet start looking dirty. I'd suggest wearing slippers in the room. There are decent charging outlets by the desk, but not enough by the beds. Something that really impressed me was that the room air conditioner was the perfect temperature during our entire stay.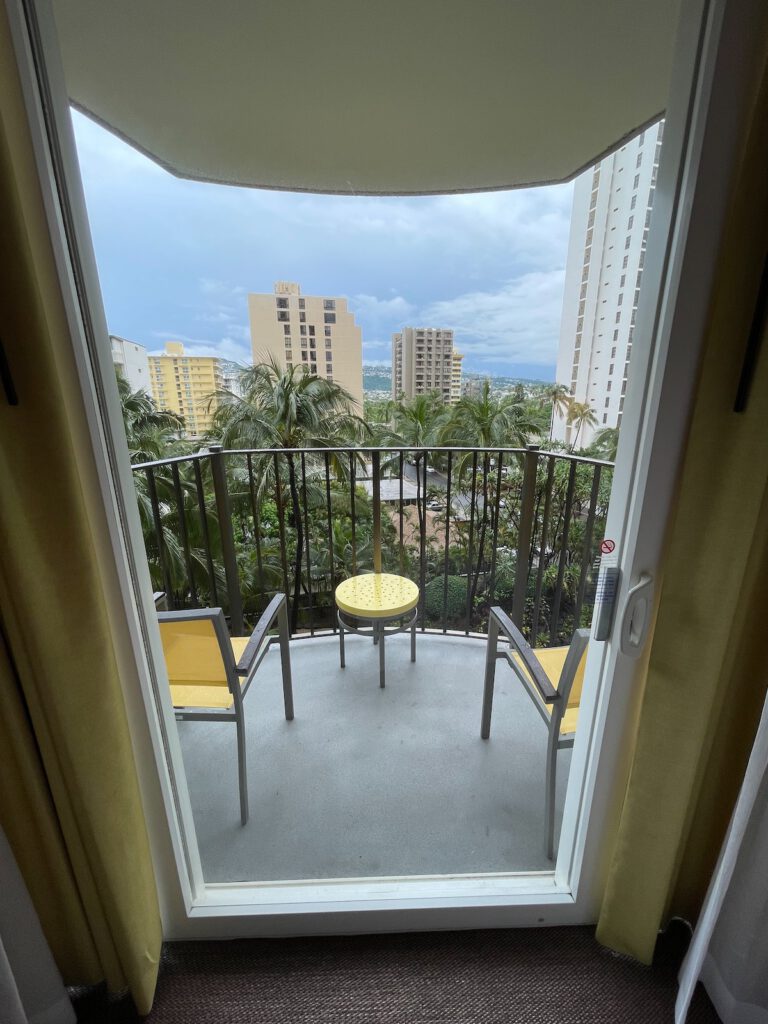 The lanai (balcony) is ok. It's nice to sit outside in the morning and have a cup of joe. But it's very exposed, so be aware that you may have eyeballs on you. Whether you are inside the room or on the lanai, it does get loud at times. You can hear people in the hallway as well as motorcycles on the street. But that's not uncommon in Waikiki. Kind of something to expect when staying in such a congested city-like neighborhood.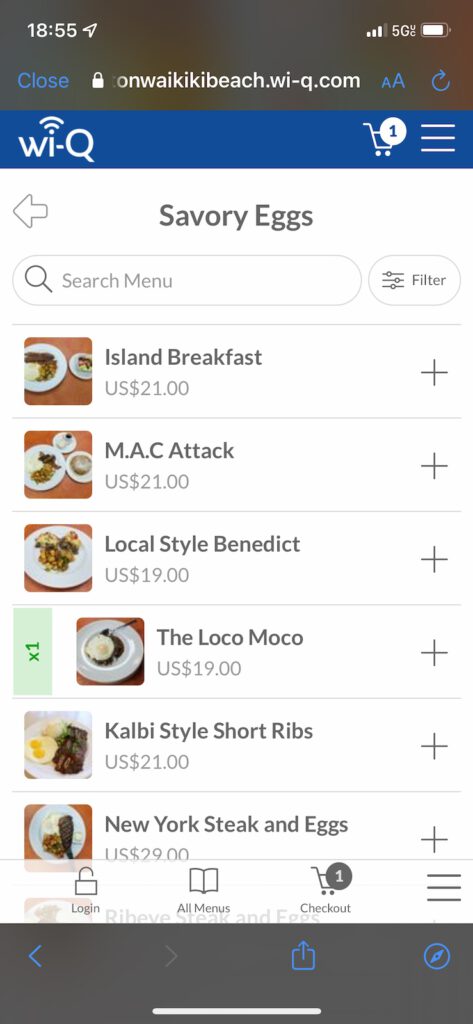 Back to the 24/7 MAC restaurant, which is a huge benefit to this hotel. This diner serves comfort food and also doubles as the room service. We're fairly modest people and love the fact that 24/7 delivers to the room in take-out containers. No fancy silverware, trays, or bulky carts. The staff brings you the food in paper bags and disposable utensils. You order room service on the phone and I have to say it worked really well.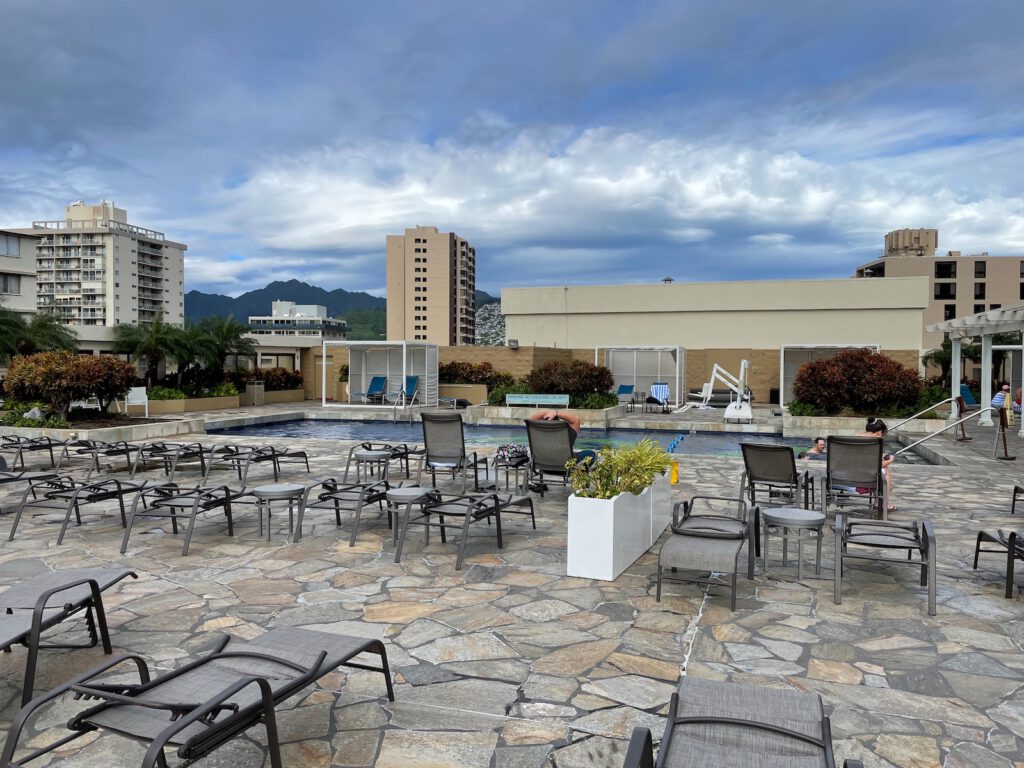 One more thing: there's a recreation deck with a pool, two hot tubs, cabanas, and a nice little bar. I found it very convenient and relaxing, but it can get windy.
In conclusion, I'd like to recommend this as your accommodations if you are looking for a reasonably priced and modest hotel that still has nice amenities without being very fancy. It's a practical hotel, even if it might require a little further walk to the action than if you stayed at a more expensive centrally located hotel.
Aloha!
accommodations, hawaii, hilton, honolulu, resort, usa, Waikiki