IKEA Hotell in Älmhult, Sweden
Far away from the hustle of bustle of major cities and tourist destinations, lies a small rural town called Älmhult. This is where IKEA was born in 1943, founded by Ingvar Kamprad. Did you know about their hotel?
Älmhult only has a population of 9000 people. However, this is where the first IKEA store opened and had their headquarters. In addition to the large IKEA store, there's also a museum and hotel. We were fortunate to get to spend a couple of nights here this summer. And driving there in the height of Swedish summer was breathtaking. The rural pastures and flat plains of southern Sweden are fantastic in summer.
First let me start off with saying that although there are several differences, our experience at IKEA Hotell reminded me of our stay at Legoland Hotel in Denmark. The exterior is nothing fancy and almost looks like an office building. The interior is clean and basic, aligned with Scandinavian design. The rooms are again clean, light, and simple – nothing to write home about other than they are functional and comfortable. Our kids loved the bunk beds, just like they did at Legoland Hotel. These even had curtains to block out the light. Although I wouldn't say that this hotel is catering to kids….but they sure liked it nonetheless. Our kids even enjoyed the early morning stroll in the hotel courtyard to inspect the herbs that are being grown. For business travelers though, there was no desk in the room, only a lap desk. But there was a work area with a variety of tables and chairs in a room adjoining the lobby.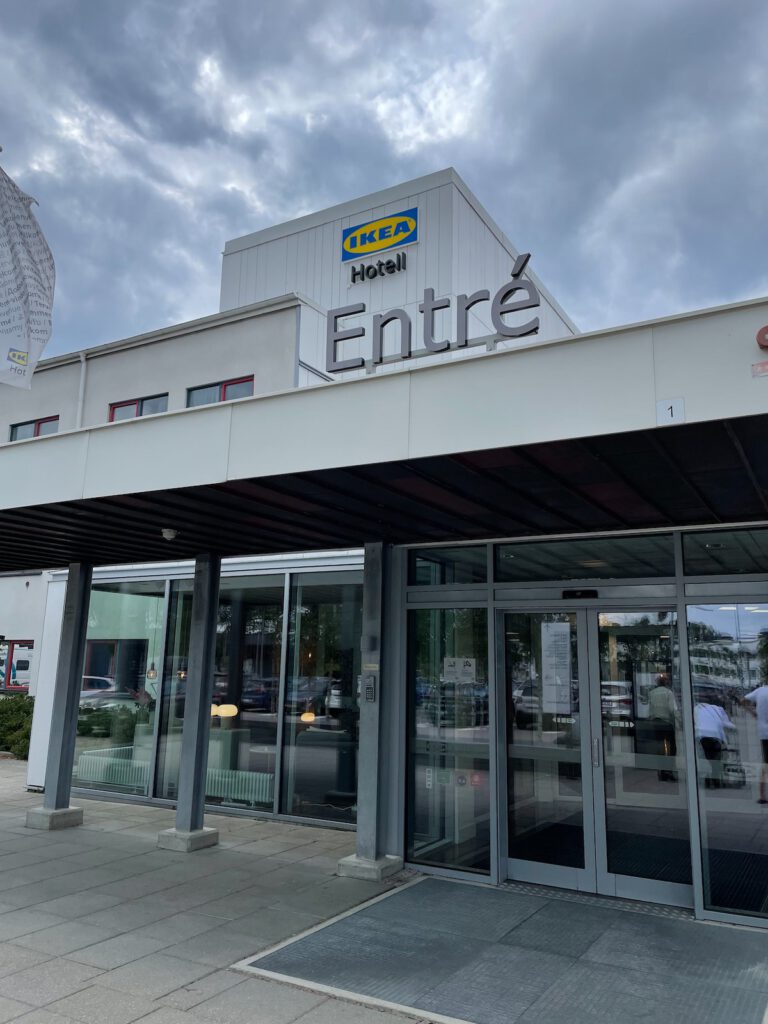 After a few meals, I believe the restaurants uses herbs from their garden in their cooking. The dinner menu is what you would expect from IKEA…tasty and reasonable with nothing extravagant. The breakfast buffets are refreshing and thoughtful compared with what you get elsewhere on the European continent and in the United States. And I love their bread knife. 🙂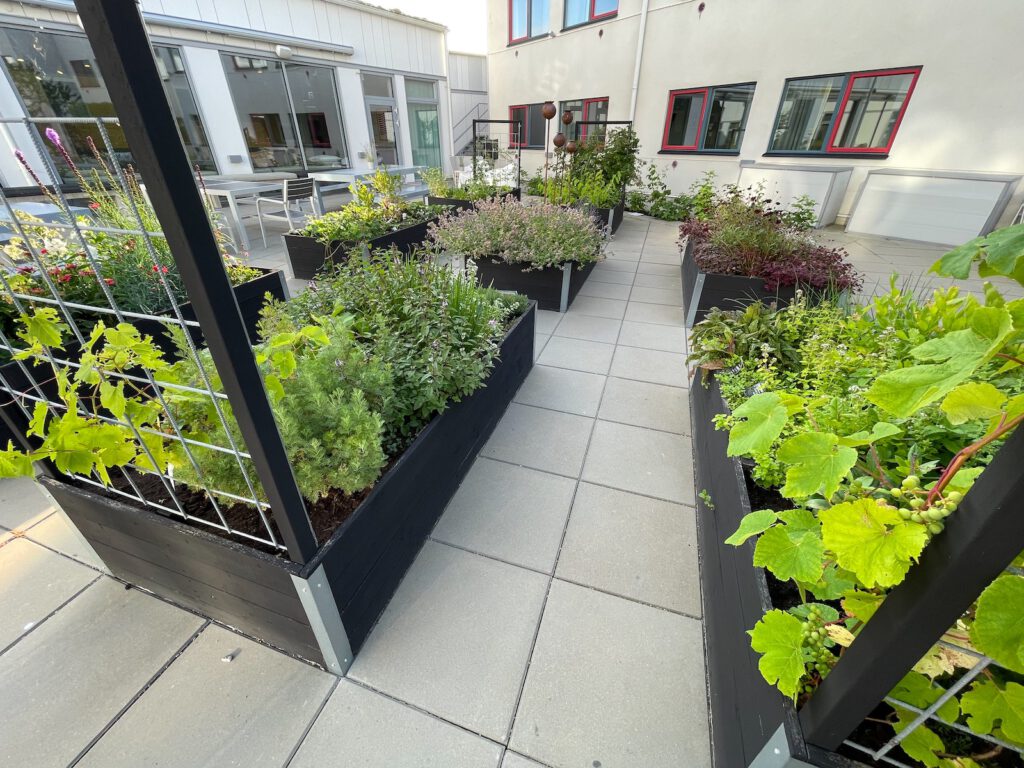 Staff are genuinely helpful and happy. If you've had a bad day when walking into this hotel, it will quickly turn into a relaxing sanctuary. It has that effect on you. I'm not sure if summer might be slow season for this hotel, but it was very nice and quiet. I'd take this kind of hotel over anything else really, just because it feels so genuine. They are not trying to overly impress you with something that it's not. Clean, functional, friendly, and healthy. That's Scandinavia and that's what I get from staying at this hotel. Again, the staff really are genuine. You can tell their superiors threat them well and that they love their jobs.
Across the parking lot you'll find the IKEA Museum. Again, the staff are fantastic but you only see them at the cash registrars. I might have liked seeing someone walk around to be an ad-hoc guide or something. The museum exhibits are an interesting showcase of Swedish history, IKEA's history as well as their evolution as a furniture designer and shopping outlet.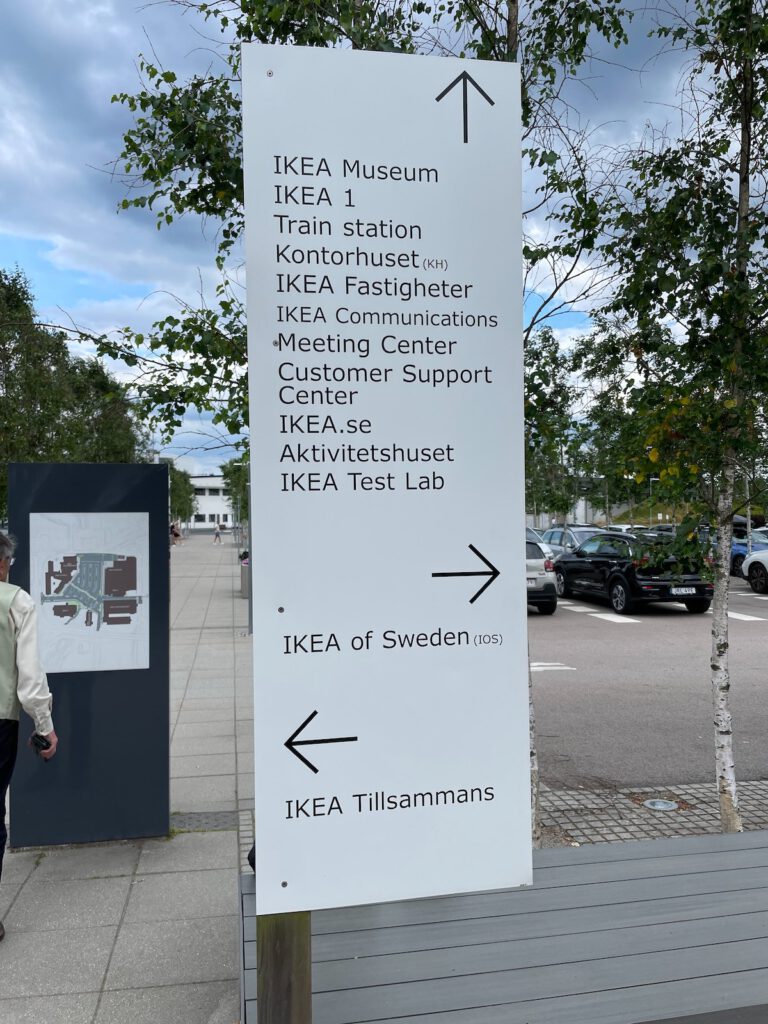 Sorry, I thought I had some photos from inside the museum, but I must have been too busy studying the exhibits. You gotta go there and enjoy it with your own eyes. 😉
Until next time! Take care! Aloha!