Ystad, Sweden
The historic town of Ystad is located in Sweden on the southern tip of the Scandinavian peninsula. I say historic, because it's been a settlement with origins in the late viking era.
Even though there are family ties to the Ystad area, we never really thought of visiting until Henning Mankell started writing his Kurt Wallander stories. All of the sudden, there was an interest in the family…and we found several other spots worth visiting…true gems.
Driving from mid-Sweden to Ystad in the summer is breathtaking. You drive through completely remote areas, pristine nature, open landscapes and farm fields, and through little villages that seem to stand still in time. We did make a few precious stops along the way…
First a stop for glass blowing at Glasets Hus in Limmared, where they invented the Absolut Vodka bottle. Then a stop at Smålandet Moose Safari, overnight at the IKEA Hotell, and then a "bicycle" ride on vintage railroad tracks.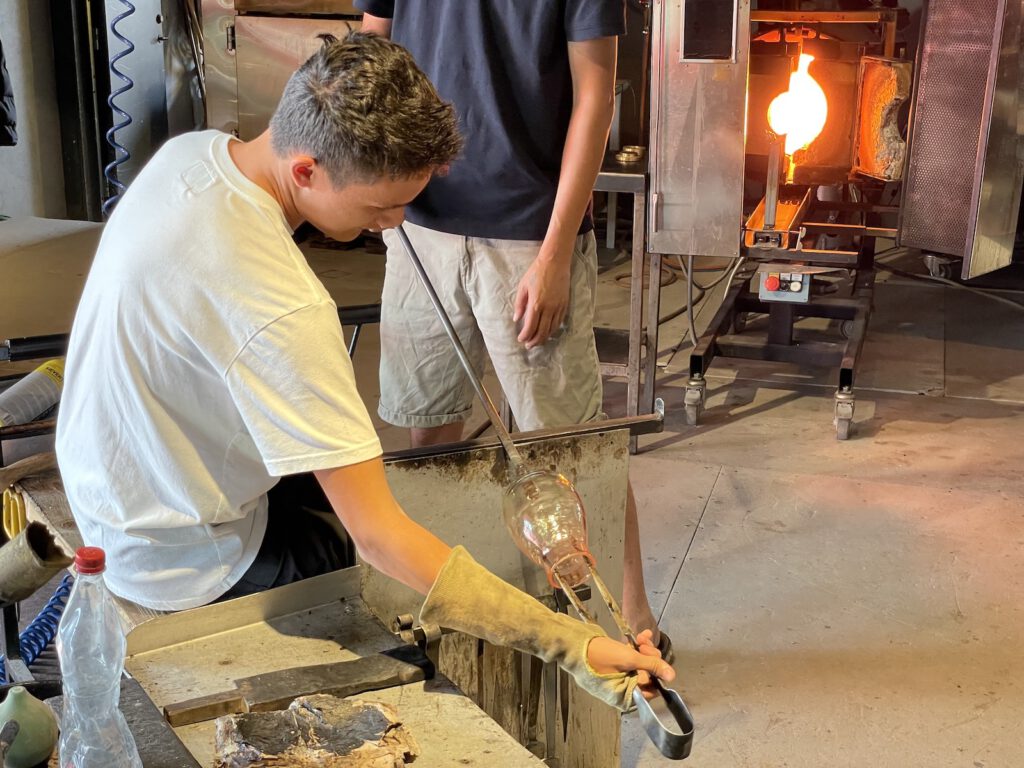 Then off to Ystad…
To get extra close to the Wallander experience, we had wished to stay at Stationen, which serves as the police station in the Wallander show. However, not only was that B&B fully booked, all hotels in Ystad were at capacity to an ongoing jazz festival we were unaware of. Scrambling, we finally found a place to stay at Abbekås Golfklubb. Only one of us plays golf, and we weren't planning to do it in Ystad, but we didn't have much choice at this point. And what an experience to stay at a golf course…a first for all of us.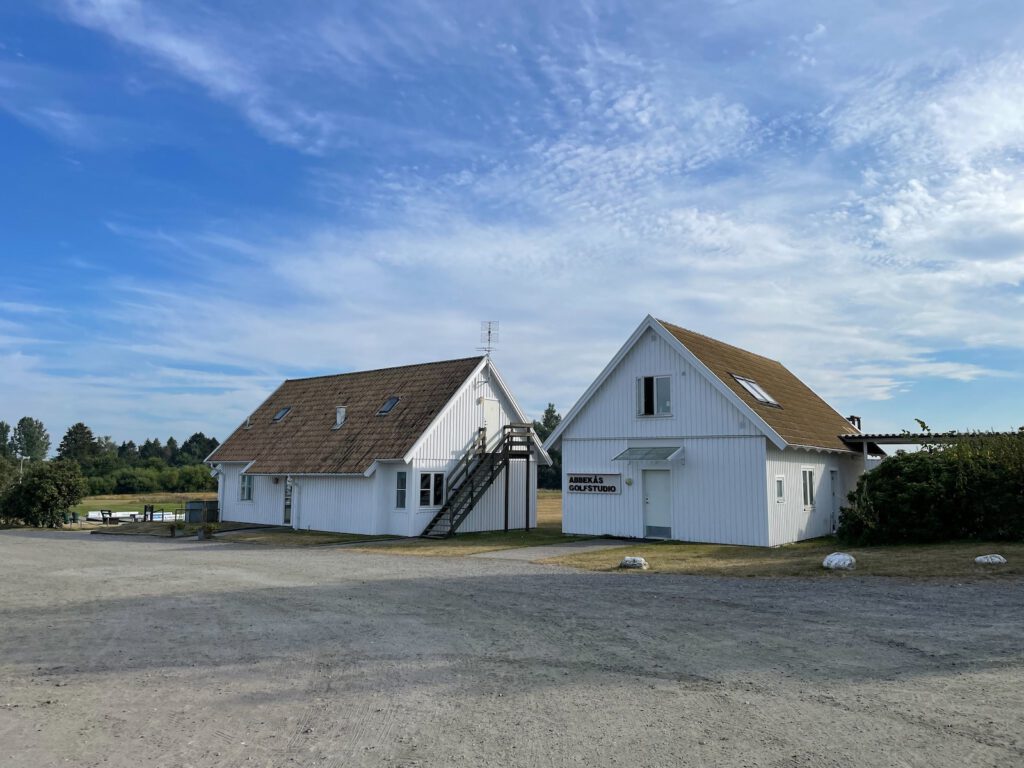 Imagine the surprise and laughs when we checked in and given the key to a whole house. Yeah, the room we booked at the golf course turned out to be a two-story house right by the driving range. There was even a staircase straight from the 2nd floor bedroom down onto the driving range. If this was a golf trip, I'd be in heaven. As we did a lot of sightseeing, we didn't spend much time in the house. But we slept fantastically, and rather than being woken up by an alarm clock or loud roosters like at home, we felt a nice breeze through the door and started hearing the sound of golf clubs hitting balls at high velocity. I woke up with a smile on my face. I even recorded a Window-Swap of the view we had of the 9th hole green.
On our first day in Ystad, we drove to Ales Stenar (Ale's Stones), which is an ancient rock formation on a hill near Ystad. The large boulders are placed in an oval in the shape of a ship. It's estimated that they were put there during the Iron Age, around 1400 years ago. There's been many speculations on what they represent. Early theories suggested it was a burial ground for a king or very important person. However, it's nowadays thought that it was used as a sun calendar. Whatever it was used for, it's a magnificent place to visit. Not just for the perfectly aligned boulders, but also for the vast views of the Baltic Ocean and surrounding landscapes.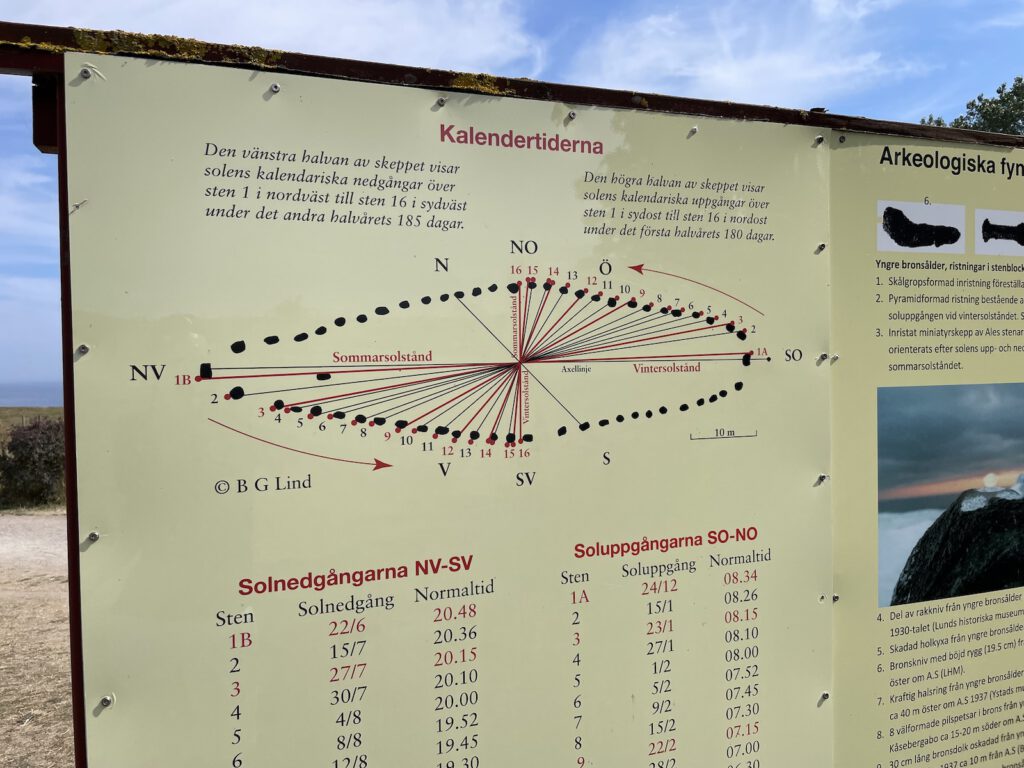 After quite some sun exposure, it was back to the house at the golf course to rest. When it was time for dinner, we were faced with the fact that most restaurants were fully booked …. again, due to the jazz festival. We scrambled and found a pizza restaurant out in the in the middle of nowhere. But again, I was so delighted to drive there for the pickup. The sun setting over the rural Skåne made for remarkable views. And the restaurant was amazing. Set in what looked to be a farm next to a old large estate, I was met with tremendous hospitality. Due to being short staffed, our pizza order was running late, so I sat down to wait and was treated with free beer and potato chips for as long as I had to wait (I secretly wished they would screw up our order). Please note that this restaurant is only open during the summer half of the year. Btw, the name of the restaurant is quite funny for Swedish speakers. Literally it translates to "15 minutes a quarter" but if refers to the response you get when calling stereotypical pizza parlors in Sweden, that the pizza pickup will be ready in 15 minutes or a quarter of an hour.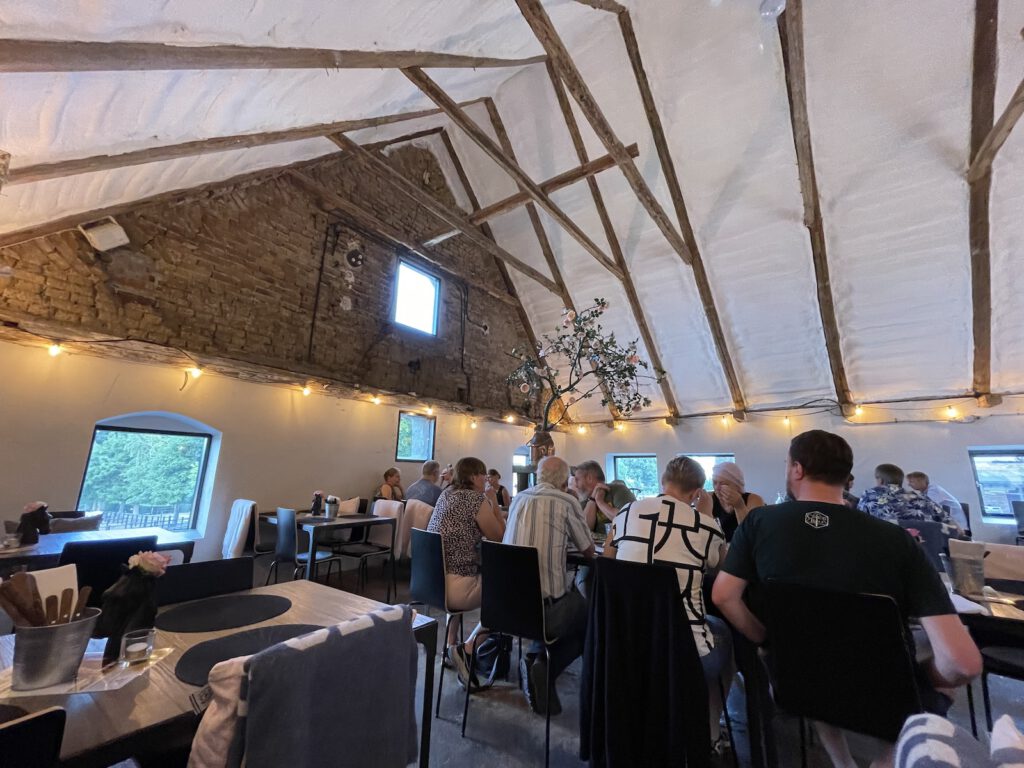 Ok, back to Kurt Wallander. On our last day in Ystad, we did some Wallander sightseeing. We started with checking out the police station and then went a couple blocks down to Fridolfs Konditori to have some pastries. Certainly we tried the Wallander pastry, which I ended up finishing because no one else like the rum-like taste of the marzipan. But I believe it's more like Swedish "punsch" (sweet liqueur) they have added to the pastry. Apparently Henning Mankell didn't allow the pastry shop to name it after Kurt Wallander, but they found another family named Wallander and asked if they could name it after them. Perfectly legal! Anyway, after filling up on pastries with did some driving through a rainy central Ystad.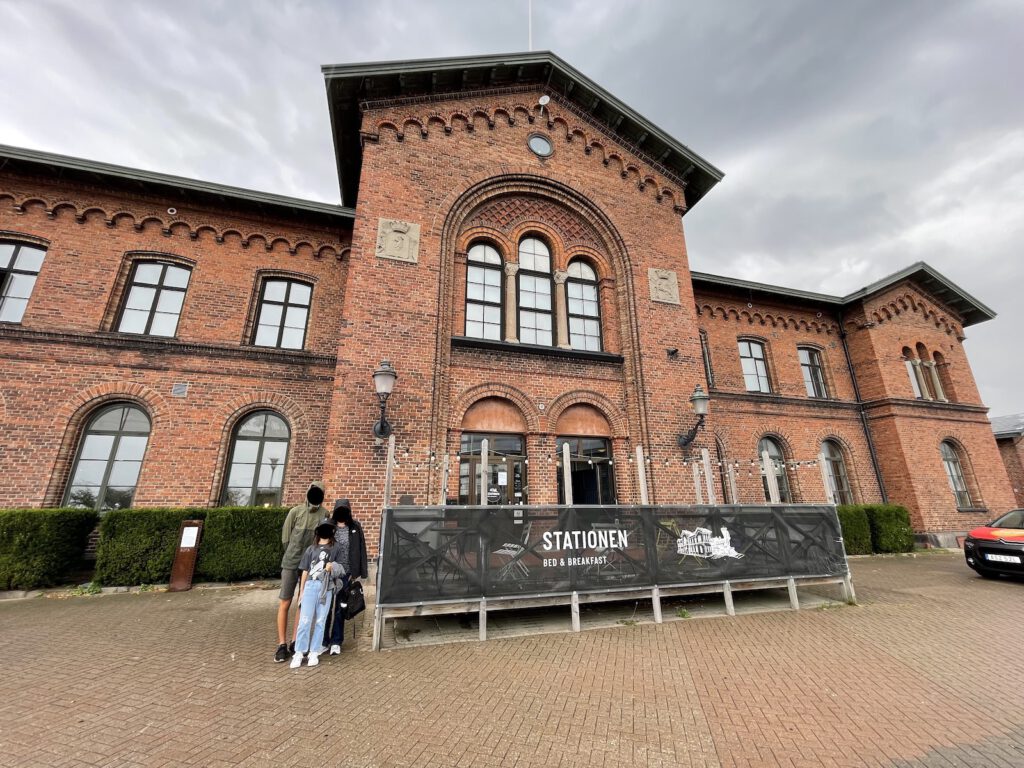 Happy Traveling!
abbekås, ales stones, golf, henning mankell, kurt wallander, sweden