Säröhus, Sweden
If there's one town where I wouldn't mind buying a second home and retiring, it's in the small summer resort town of Särö on the west coast of Sweden, located just south of Göteborg.
Recently, we stayed a few nights at Säröhus, which is a hotel and spa on the (former) island of Särö. Let's start out with explaining the name and geography. Särö is a peninsula town which used to be an island long long time ago, but was then connected to the mainland by bridges and dredging. If you pay attention to the bridges, you can still see where water used to separate the island from the mainland. The straight was so narrow it was almost possible to jump across. The last letter in the name… ö… which is also the last letter in the Swedish alphabet, literally means island. Therefore, a lot of island names in Sweden ends with the letter ö. Hus is the Swedish name for house, so the name of the hotel means Särö House. Säröhus is the only official hotel in Särö.
Some more history… At the end of the 1800s, a railway was built between Göteborg and Särö to accommodate the people traveling to Särö for rest and relaxation during the summers, and for people to go watch the Swedish King play tennis at the Särö Lawn Tennisklubb. With that, in 1913, a home was built where train drivers and conductors could spend the night by themselves or with their families when not working. That home operated until 1965 when the railway discontinued its operations. In 1976, Torgny Berndtsson bought the home and turned it into a conference hotel and restaurant – Säröhus. You can view historic photos HERE. Today, the hotel is open to everyone….private individual stays as well as for corporate retreats.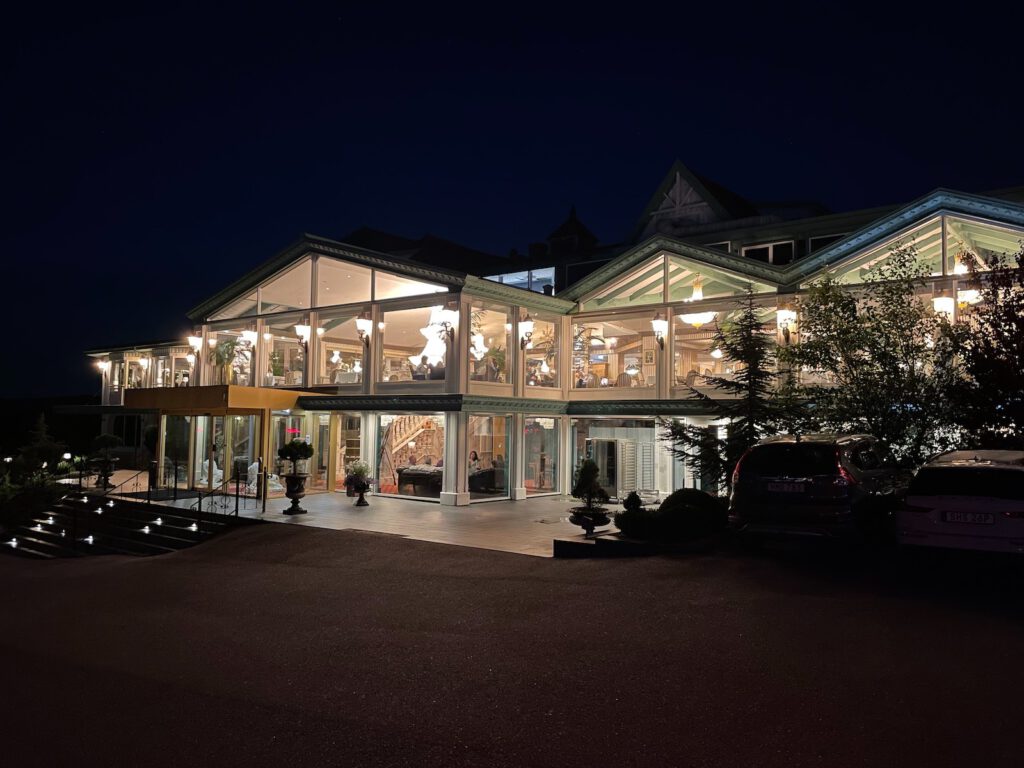 This hotel has gone through a lot of changes, and was at one point kind of run down and not worth paying attention to. However, it's stepped up to the game with new renovations and is now a pleasant spa hotel where to relax and possibly attend a conference. It is indeed a popular conference hotel, but that's not to say you should shy away from it. The hotel is quite expansive and borders a nature reserve, so it's easy to remove yourself from public view and just enjoy a few nights as a family getaway or for a romantic weekend with your loved one. The rooms are comfortable, the food is tasty, and prices are reasonable considering it being a resort hotel in a a pricey part of Sweden.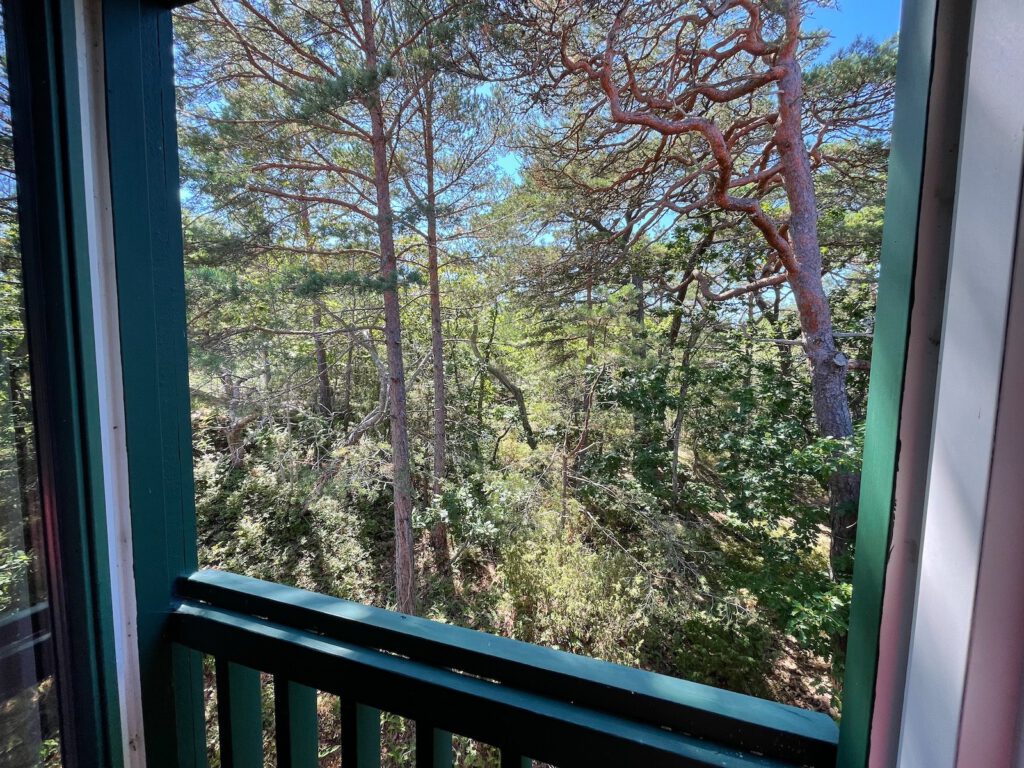 When to go? As with most of southern Sweden, your experience may differ widely depending on the season. We've usually stayed here in the summer, and if you are planning to visit Särö, summer is the time to go. When the weather is pleasant, Särö is magical! However, walking from the hotel to Särö Västerskog in the fall when the leaves are turning is also a fantastic experience. Late springs are also beautiful. It's safe to say that the only time I would avoid Särö is in the winter when it's dark, wet and cold. This area of Sweden does not get much snow and it's usually wet, so if winter is the only time you can visit Sweden, I would go elsewhere.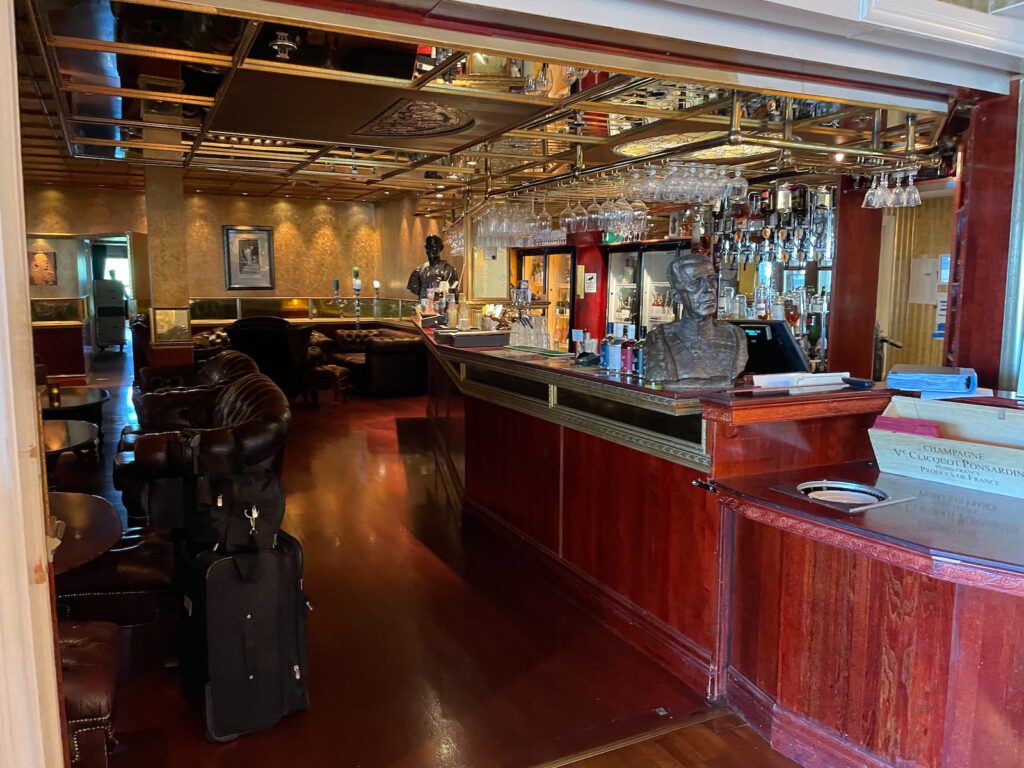 The design of the hotel is kinda patchy…if you look closely and experience the labyrinth to your room, you can see that the hotel has been expanded over the years. However, they've disguised that pretty well by making the hotel unique and a bit eccentric. One thing I really enjoyed was that there were a lot of seating areas….even nooks where they added a table and a couple of chairs. The interior design is also truly interesting, to say the least. With unique old-school wallpaper, royal items, art, colors, and decor, it makes for quite the interesting stay. And don't forget the numerous chandeliers all over. It's quite amusing to actually just stroll around the hotel and study the interior design of this hotel.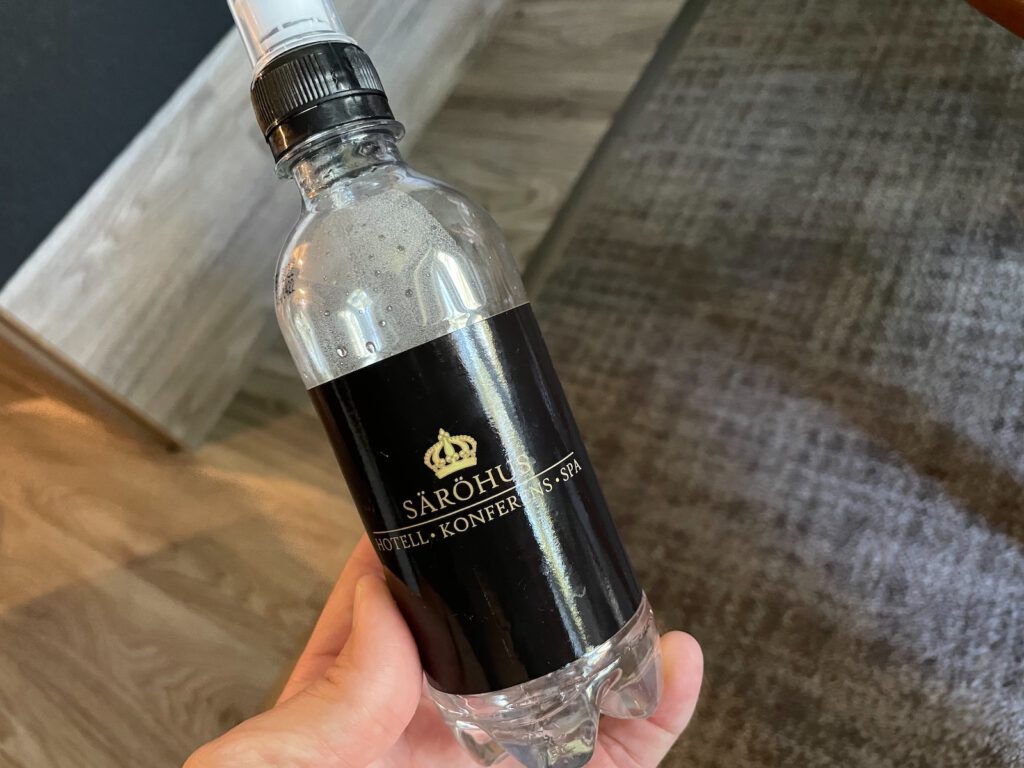 One thing to be aware of when visiting or staying at this hotel — they don't accept cash! And that goes for a lot of establishments in Sweden. Sweden is extremely cashless. Some banks don't even have cash. So remember to bring your credit cards, debit cards, and/or Apple Pay, etc. When we were in Sweden, I used Apple Pay for 99% of the transactions and it worked great!
That said, I also want to give a shout out to the staff. They were all great!
Until next time….stay safe and enjoy the world! Aloha!