Two Noteworthy Dinner Restaurants in Waikiki
Every now and then we roam down to Waikiki to enjoy a restaurant or two that we've never visited before. It's a nice short getaway, even if it's only for the night, and there are always new restaurants to try out.
There are two restaurants we have visited lately for dinner that was very memorable. I don't intend to go into deep reviews, just some highlights. So if you find yourself in Waikiki and can't really decide where to go…check these out. Although with these two restaurants, you definitely need reservations.
Aoki Teppanyaki (fka Rocky Teppan Restaurant)
Aoki is located in the Hilton Hawaiian Village, so if you are staying there, you should by all means have at least one dinner here. It might be all that you can afford, but it's worth it! I can't say that I used to seek out teppanyaki restaurants. I've had my bad share of so-so experiences and overpriced food that they try to cover up with entertainment. However, this is not one of those places. Aoki is the real deal! And I decided to go all in and order their flagship meal: A5 Wagyu beef topped with goose liver. Oh my oh my, it was the most delicious steak meal I've ever had. Mouthwatering awesomeness that just melts in your mouth. The beef was butter soft and surprisingly from someone who doesn't like goose liver, it matched it up perfectly. My dinner partner who ordered regular beef tenderloin made the mistake of trying my Wagyu…after that, there was no going back to the tenderloin. The tenderloin was great, but not even close to the A5 Wagyu.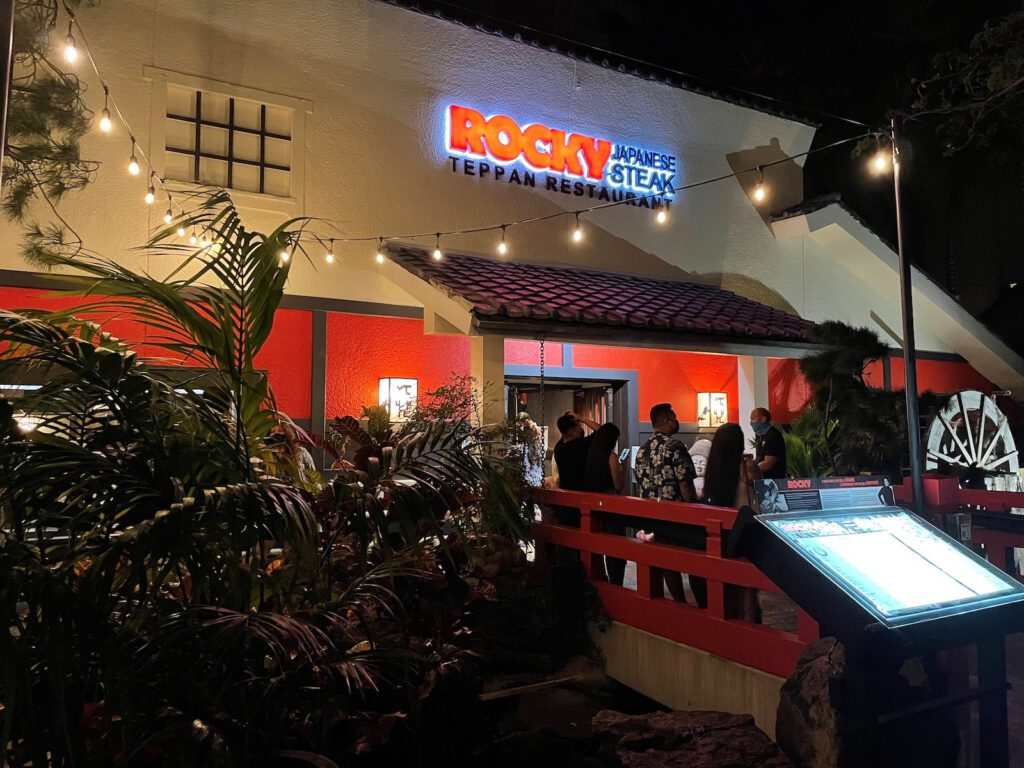 Yoshoku Ginza Bairin
This restaurant is located midway down Beach Walk (street), west of the Royal Hawaiian Shopping Center. It was kind of a fluke that we ended up here. We were actually booked for the restaurant next door, but they had made a mistake and putting us down on the wrong day. We didn't want to wait for them to clear up their error, and were lucky to find an opening here instead. Please note, there are actually two restaurants wall to wall owned by the same people. One is a tonkatsu place and the other is a yoshoku place. Japanese comfort food – that is what you find here in Yoshoku Ginza. It is incredible hearty and delicious. Perfect for a windy or rainy evening in Hawaii. This is the kind of place that I can visit over and over again. Actually, now that winter is coming…
Slow down and enjoy the food! Aloha!
Comfort Food, hawaii, honolulu, Steak, Teppanyaki, Wagyu, Waikiki