Garmin Instinct 2 Solar
After having tried a few different watches within the last two years or so, both mechanical and smart, I think I finally found what I'm looking for. It's Garmin for the win!
Following previous experiences with the Apple Watch and the Pixel Watch, the Garmin Instinct 2 Solar perfectly fit my needs and wants. In fact, I find Garmin's whole Instinct series quite interesting.
Three things that totally didn't gel with me when I was wearing the Apple and Pixel watches: 1) The dismal battery life, 2) screens prone to scratches and cracking, and 3) the fact that it's highly distracting and have way more features than I need.
Therefore, I started looking for a rugged watch that had superior battery life as well as just having enough features to meet my immediate needs. I regularly go hiking in mountains, so I definitely wanted that support. In addition to the typical features you find in a dumb digital watch, the only other features I wanted were mostly health and activity tracking. I didn't need a fancy high resolution color screen, just an unobtrusive simple display. A friend of mine pointed me in the direction of Garmin. He loved his Garmin "fenix" watch. However, I didn't want to break the bank. I did some more searching and not only did I find the Instinct, but it was also on sale at my favorite outdoor equipment store. Since then, the Garmin Instinct 2 Solar is on my wrist.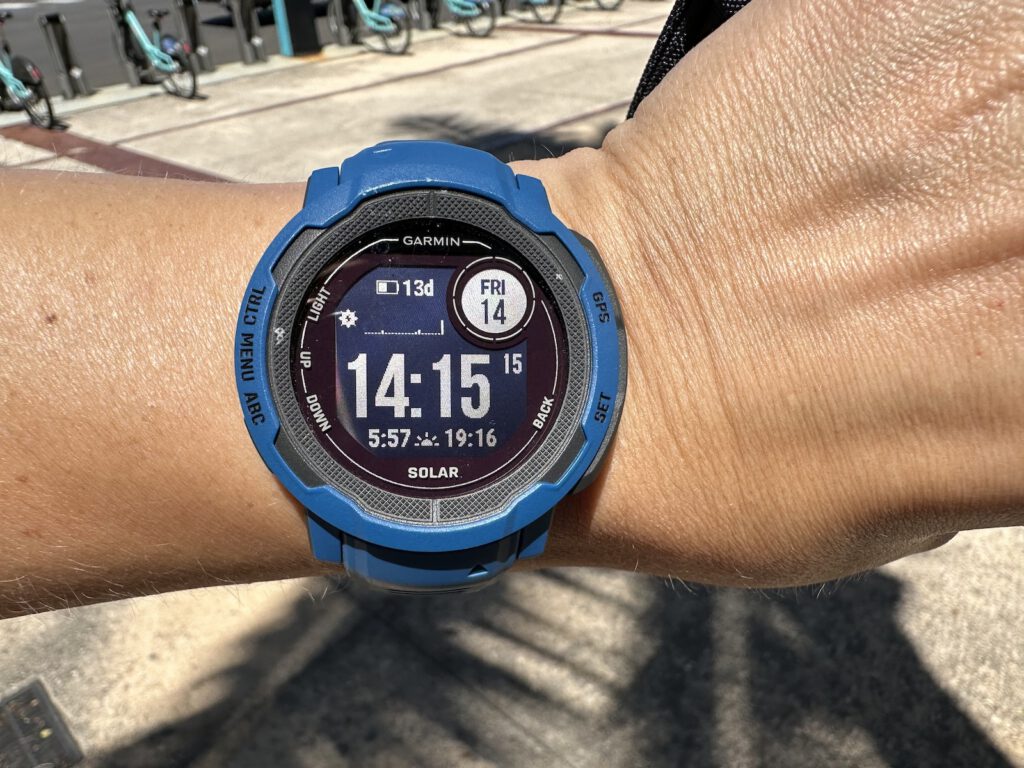 So what do I like about it:
It's rugged and has already taken a few beatings without damaging the watch.
It has 3-4 weeks of battery life, depending on how much time I spend in the sun.
Having a vibrating alarm on my wrist is wonderful. No more obnoxious audible alarms on my phone.
The activity data and health tracking seems accurate.
It's relatively lightweight.
The altitude tracking is great when hiking.
The phone app is easy to navigate.
Because I don't want it to be a distraction, I have customized the alerts to only show text messages.
This is a keeper! That said, I don't think I would pay full retail price for this watch. I believe I got mine at 25% discount. I recommend waiting until you see a sale.
You can view/download the Garmin Instinct 2 series manual below…
Happy Hiking!!