Shunkaen Bonsai Museum
During our recent trip to Japan, we stayed a few nights at the Disneyland Hotel. It's a very nice hotel, but we got a bit overwhelmed with the whole Disney theme and were in need for Japanese culture. A quick Google Maps search of what was nearby revealed a place called Bonsai Museum.
Fortunately, it was not far from the Disneyland Hotel. If I remember correctly, it was a 15-20 minute taxi ride. And it was an interesting taxi ride, through working class Japanese neighborhoods that you usually don't witness when touring a country as a tourist.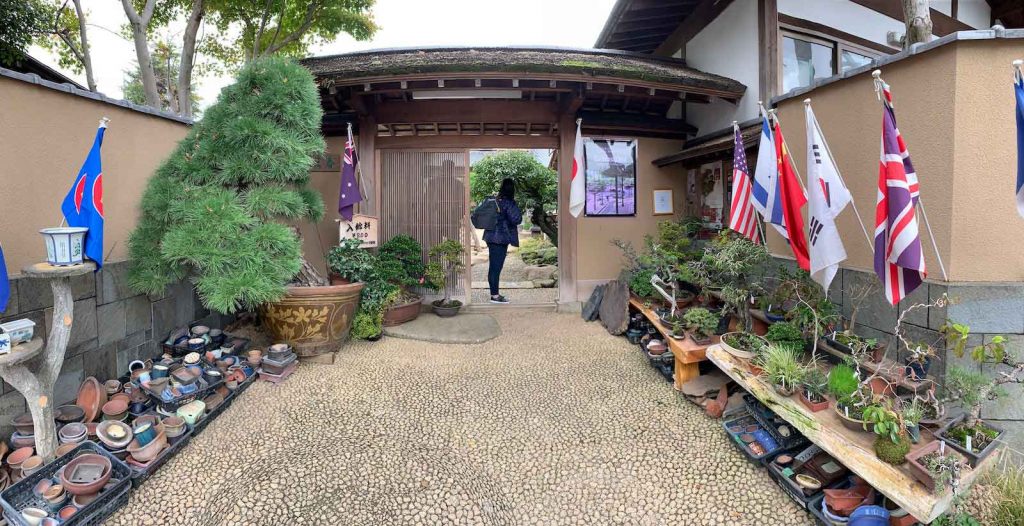 When we first arrived at the Shunka-en Bonsai Museum, I thought we arrived at a hostel. No offense, but the entrance really reminded me of my younger days backpacking the world and staying in hostels. Maybe it was the way the flags were hanging. However, that thought quickly turned into total amazement as we entered the grounds of the museum. 
There are so many photos I want to post from our visit, but it wouldn't be fair to the museum and to your eyes. Our photos don't even come close to visiting and seeing them up close in person and getting the story behind each and every one of them.
If you have more than a couple of hours to spend, you can even get a class in how to care for bonsai trees. They are truly artists and lifetime teachers here. They are very knowledgable and willing to share their knowledge, skills, and experiences. Not only that, you wonder how a place like this can survive financially. The entrance fee is equivalent to only a few dollars, they spend an hour with you, and then on top of that even serve you green tea.
Most of the trees that are showcased inside the rooms are 700-800 years old. Like that isn't enough, at the end of the tour, we got to see the grand daddy of all of them…. an 1100 year old bonsai tree!!! Truly breathtaking!!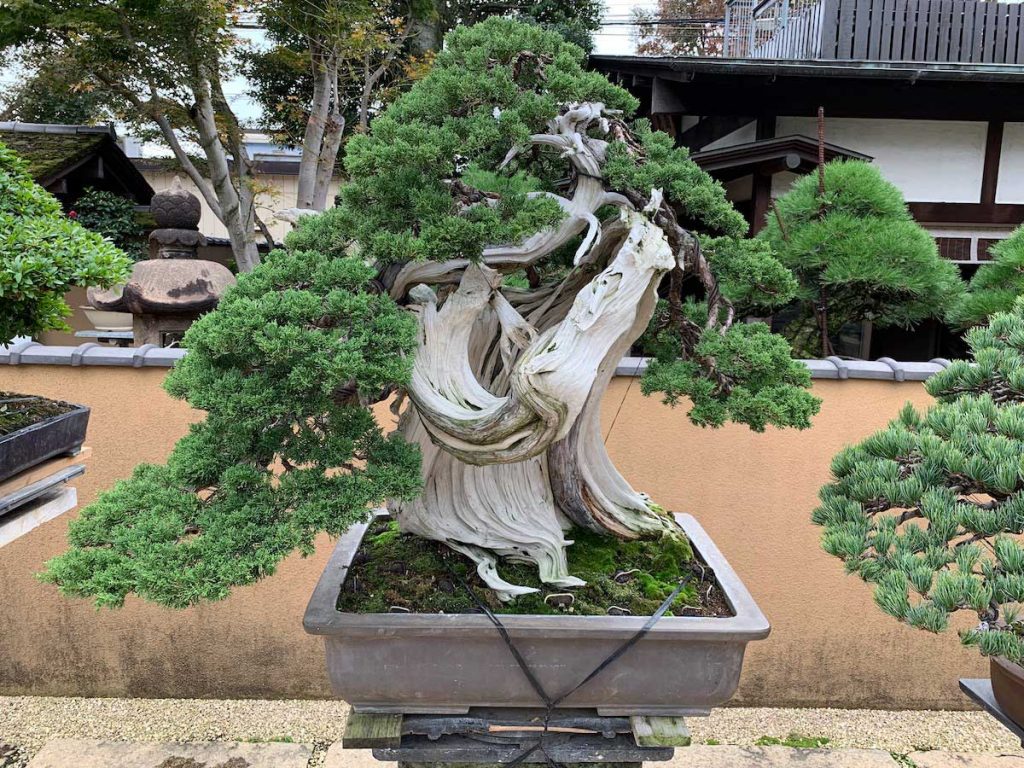 If you do plan to visit the Shunka-en Bonsai Museum, bring a small gift. And while you enjoy their green tea, take a look at their bonsai tree books (English available) and buy one or two to bring home. They are truly worth it!