Sun Peaks, British Columbia
Despite the word SUN in its name, SNOW is the reason to go there. It's a ski and snowboard resort, after all. And with so many places in British Columbia to enjoy the slopes, we had no expectations when going there. Having been to Whistler and Big White multiple times, what else could there be that Sun Peaks Resort could offer?
Were we pleasantly surprised or what? While Big White is a small child friendly place with a tiny village (we love Big White!) and Whistler is a crowded entertainment destination, Sun Peaks falls right in-between. Ok, maybe closer to Big White than Whistler in terms of size. However, that's the beauty of it. Sun Peaks offers a wide variety of activities and entertainment, while remaining a relatively small village. 
We stayed at the Hearthstone Lodge, right smack in the middle of Sun Peaks – close to the most popular lifts. It's a modest place yet decently sized and priced rooms with a kitchen. Location, location, location. We had access to restaurants, bars, groceries, and gear rentals within a stones throw. But at the end of the day, the thing we enjoyed the most was the outside hot tub.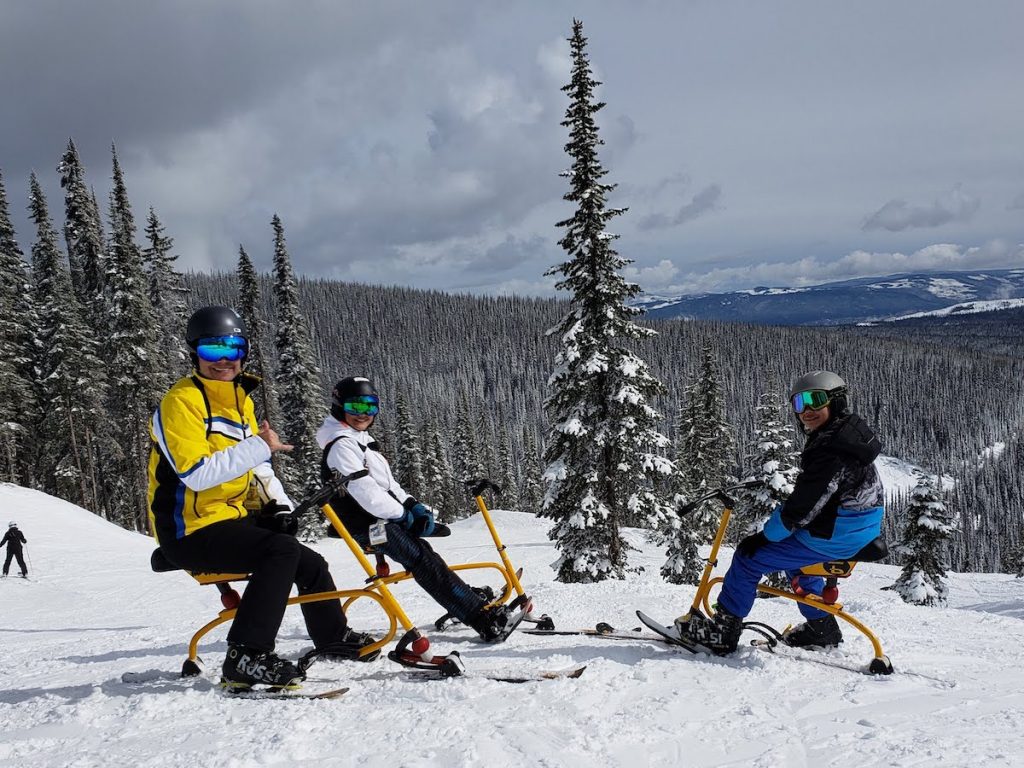 Skibike anyone? What Sun Peaks offers that we couldn't find in Big White or Whistler or anywhere we've skied in the US, is rental of Ski Bikes. What? Yes, Ski Bike. It's pretty much a ski frame standing on two skis instead of wheels. You sit down, and you strap on two tiny skis onto your regular ski boots. Oh man was it fun! It might sound intimidating, but the learning curve is extremely short. We felt like we mastered it after only two runs on the bunny slope. So go ahead! Start shredding!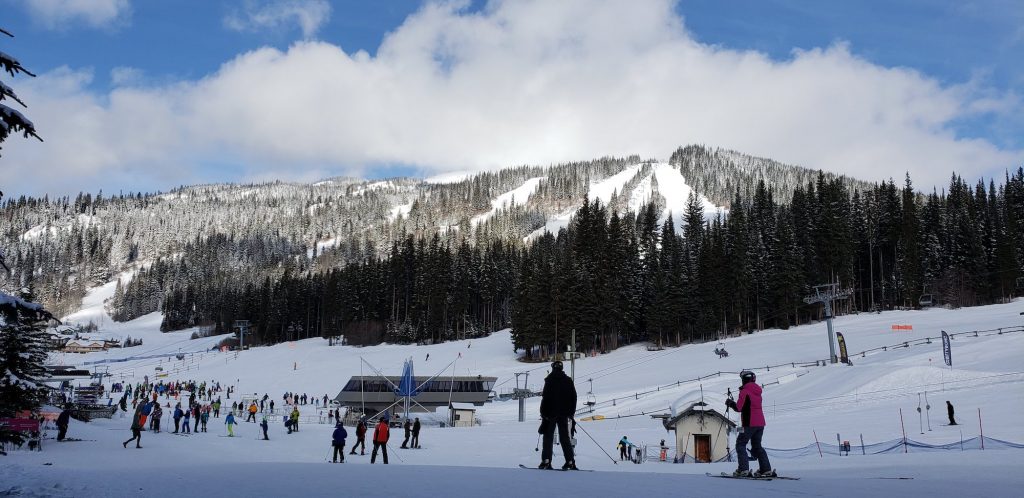 While we haven't tried all activities that are offered in and around Sun Peaks yet, one thing is for sure…. next time we plan a trip there, we will definitely book a day of ice fishing in the nearby lake.
british columbia, canada, skibike, skiing, snowboarding, sun peaks