Kauai Marriott Resort
Kauai is one of those places where you really feel like you are on the countryside. It's not only the empty spaces in the rural areas, but also the people. The people are genuinely friendly rural people – everyone knows everyone (almost) and they all care deeply for their community. Yet despite this, we find big resorts like the Kauai Marriott.
We've been to Kauai numerous times. This is our 2nd time staying at the Marriott. The first time was very exciting because we stayed during a heavy storm (hurricane warning). We didn't see much of Kauai (Waimea Valley was engulfed in clouds) or the resort, but fortunately we had been upgraded to a suite so the room was highly enjoyed and restaurants were tasty. Service was impeccable.
Now, we had the opportunity to re-visit Kauai for better weather and warmer and dryer times around the pool. No suite this time, but the rooms are still big enough for a family of four to enjoy. Surprisingly, even though the resort was heavily booked, it felt like it wasn't. Yes, parking was crowded, but the resort was very quiet and no shortage of pool space.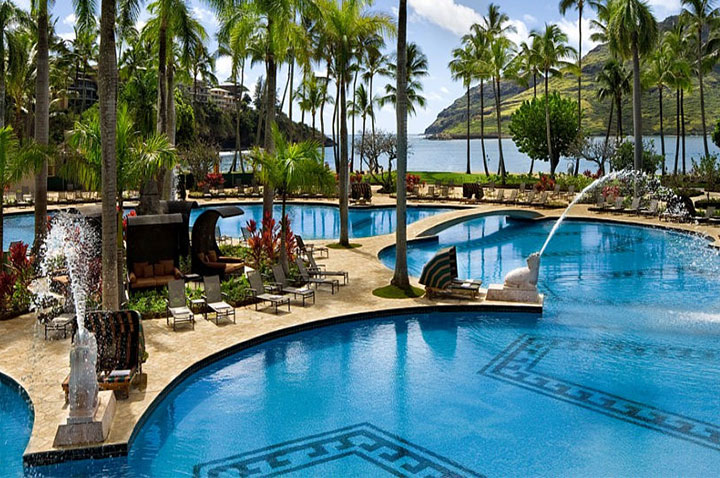 Speaking of space, this resort is huge! And not huge in a way like the Grand Wailea where you have to walk 15 minutes to get to your room. There's no crowd and plenty of space wherever you may be on the resort. You never ever feel cramped here.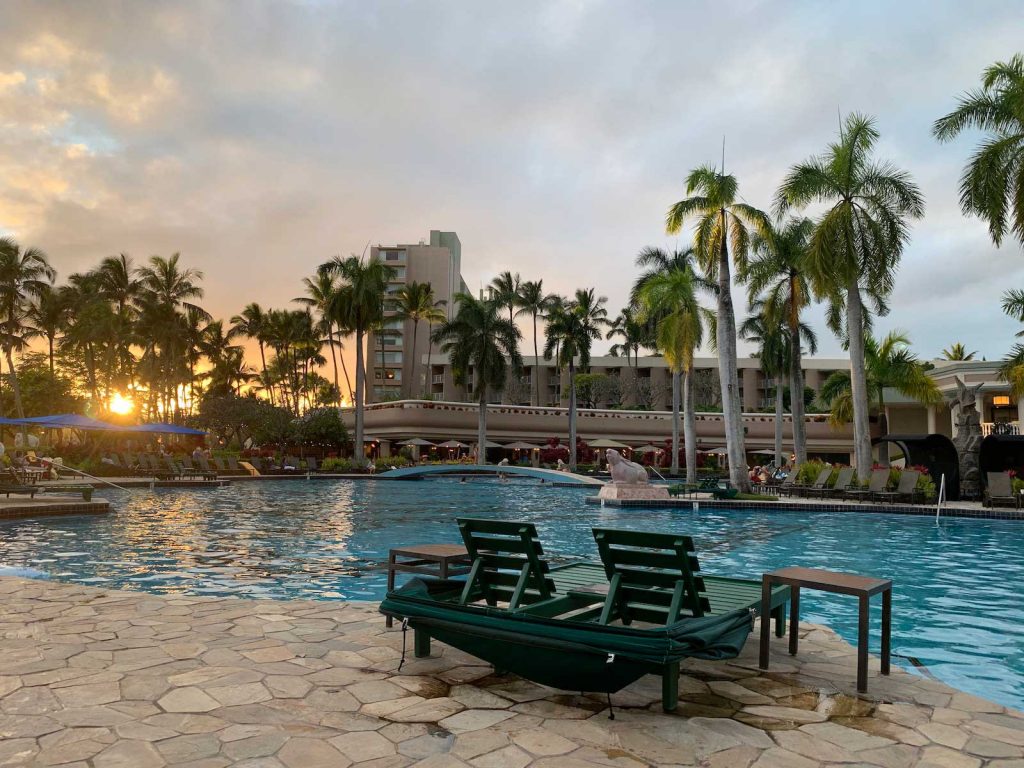 One of the benefits of this hotel is that it's super close to the airport. The hotel even has their own shuttles running to/from Lihui Airport. But if you have your own rental car, it's only a 5-10 minute drive. The best part is you can't even tell there is an airport so close when you are staying there. If you did take the shuttle, and don't have a rental car but change your mind, don't fret…there's an Enterprise Rental Car office on the property.
Tip: Try to find parking in their smaller lot first. Pass the lobby and then turn right and drive down a short hill, below the tennis courts and towards Kauai Lagoon. That parking lot is closer to the rooms and therefore shorter of a walk.
Despite the enormous pool, don't forget there's a beach as well. If you don't feel like swimming, take a stroll and enjoy the restaurants nearby. Aloha!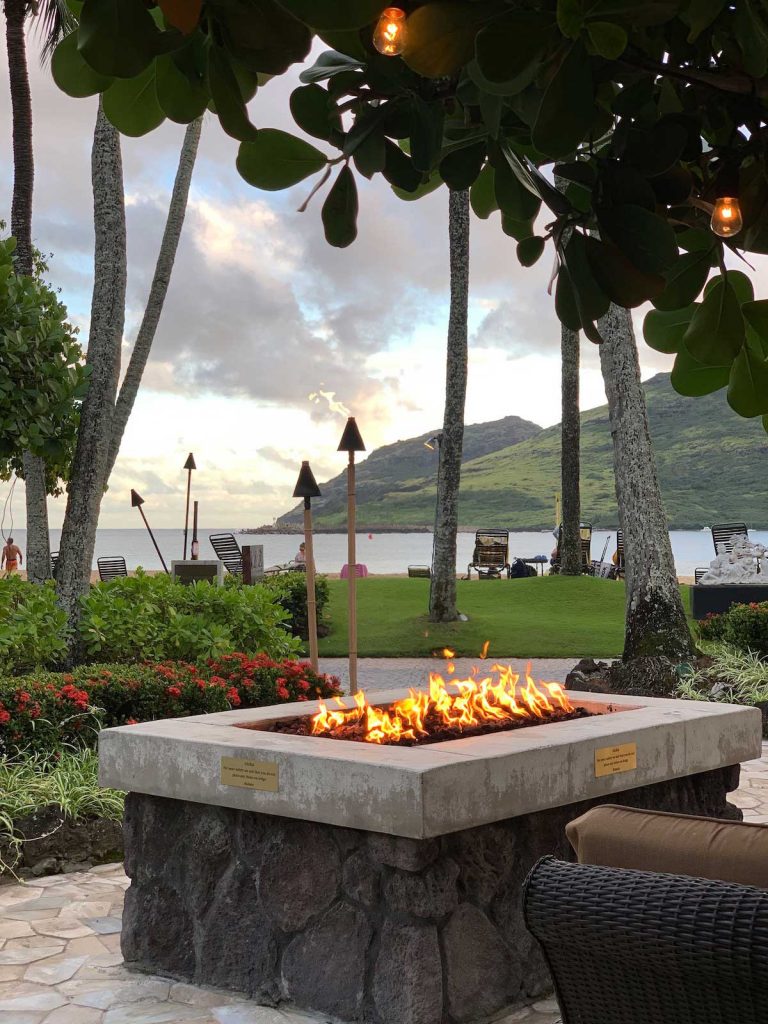 If you are at the Kauai Marriott Resort in the winter time, it may get a bit nippy. And I don't mean cold. This is Hawaii winter where if it drops below 72 degrees Fahrenheit, it's considered chilly. Anyway, a comfy sweater will do, or you can sit by the poolside fireplace.